What's Your Favourite Anti-Ageing, Wrinkle Reducing Face Cream?
14 best anti-ageing day creams that will actually help reduce wrinkles.
Time is of the essence when it comes to anti-ageing skincare, yet sourcing products that are genuinely effective is a process that cannot be rushed. This roundup was seven months in the making while we worked our way through a small mountain of moisturisers to find our top anti-agers – there were plenty that didn't make the grade.
The contenders had their work cut out, tackling fine lines, tired, dehydrated and sometimes dull skin. These are the ones that perked up and smoothed out complexions, made pores and lines look less obvious and got our skin glowing.
Apply your moisturiser after cleansing and toning and a good few minutes after applying serum (if you use it), so the serum has had time to sink in and get to work.
If you have time, we recommend giving yourself a little facial massage as you apply a day cream, sweeping the hands upwards and over the cheekbones towards the temples and around the eyes, in circles around the forehead and chin and gently down over the neck.
Kate Somerville peptide k8 power cream advanced anti-ageing moisturiser, 30ml: £127, Kate Somerville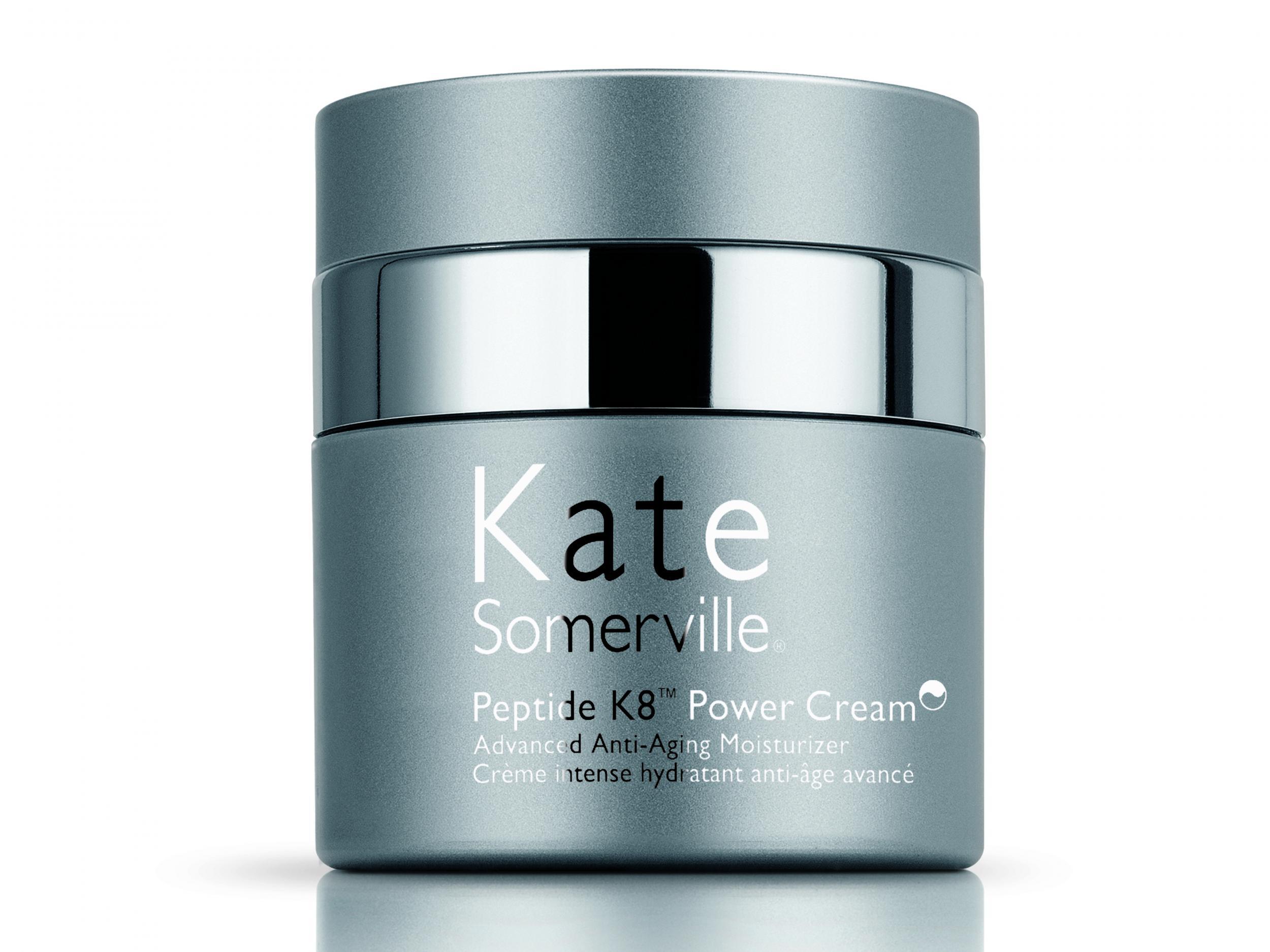 After a severe case of overdoing it on the slopes on a brilliant blue skies day with just SPF30 for cover, our tester was expecting to wake up with some serious sunburn. She used this before bed and amazingly, her skin looked like it had completely recovered by the morning. But aside from its sunburn reducing capabilities, this cream is an absolute joy to use. LA facialist extraordinaire Somerville uses ceramide -infused peptides to reduce the visible depth of wrinkles, an advanced moisture complex to keep skin loaded with water and help prevent moisture loss, while babassu and hemp seeds increase firmness.
It does all of that and more. Our tester's jawline appears firmer, the slight rosacea on her cheeks is calm and less red, and her skin never dries out – and yet the cream doesn't feel greasy or heavy. It's exceptionally light and slightly citrus-scented for a fresh morning hit, although you can use it as a night cream too. With so many products to test out, it's very rare we repeat buy anything, but this cream is one we will definitely purchase again.
Elemis pro-collagen marine cream, 50ml: £82, Elemis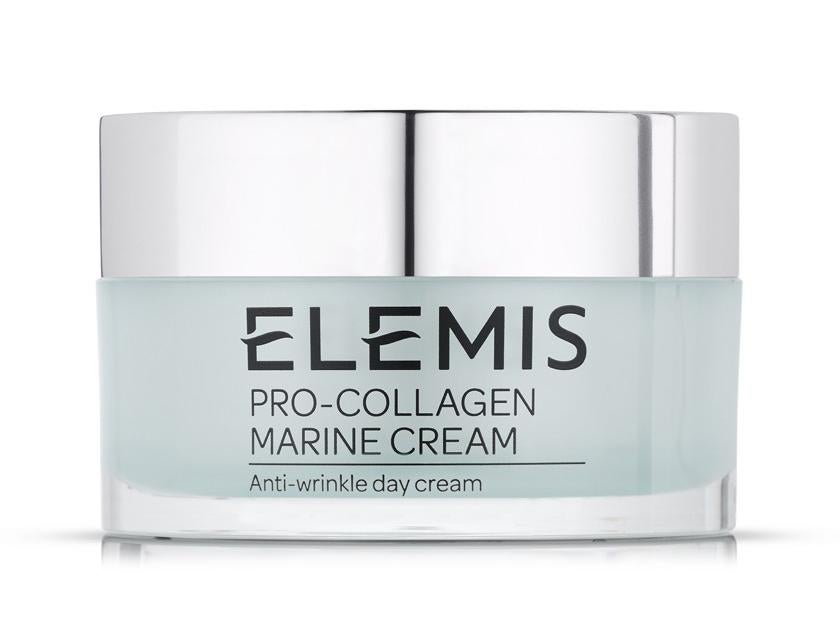 It wouldn't be an anti-ageing skincare review without including this hard-working, award-winning all-rounder. It's a lightweight yet powerful anti-wrinkle cream for firming, smoothing and hydrating fine lines and deeper wrinkles. It feels light because it's a cross between a gel and a cream and doesn't leave skin greasy at all. Over the years, we've recommended this cream to so many people of all skin types and they've all become converts. If we've over-tested other beauty products and our skin is having a meltdown, a few days of using this genius formula and our complexion is back to normal. It also comes in an SPF30 and "ultra rich" variations.
Sisley sisleya l'integral anti-age day and night, 50ml: £310, John Lewis & Partners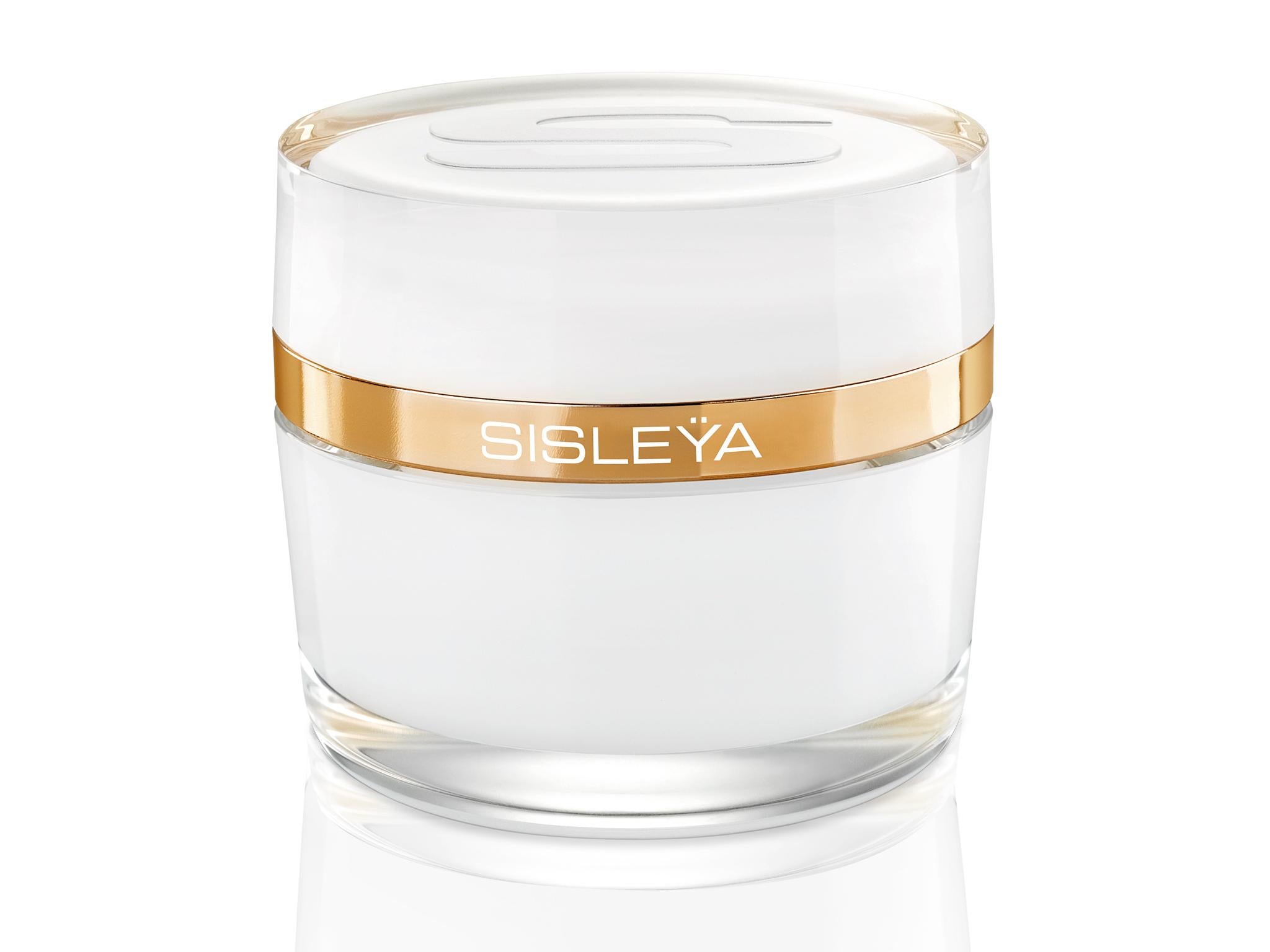 Astonishingly expensive, but it was during the weeks spent testing this cream that our skin received the most compliments. If you can afford it and beauty is where you splurge, this cream is unbeatable. It's also now available in a 15ml option for £130. Unlike most moisturisers, this is designed for morning and evening use. It's a heavy-duty cream that requires a little effort to work it into your skin; there's barely any slip and it feels thick. But once rubbed in, it doesn't feel at all heavy. The results on hydration, wrinkles, firmness and radiance were unsurpassed and after a month, skin had improved significantly and looked plumped up from the inside.
Liz Earle superskin moisturiser, 50ml: £42, John Lewis & Partners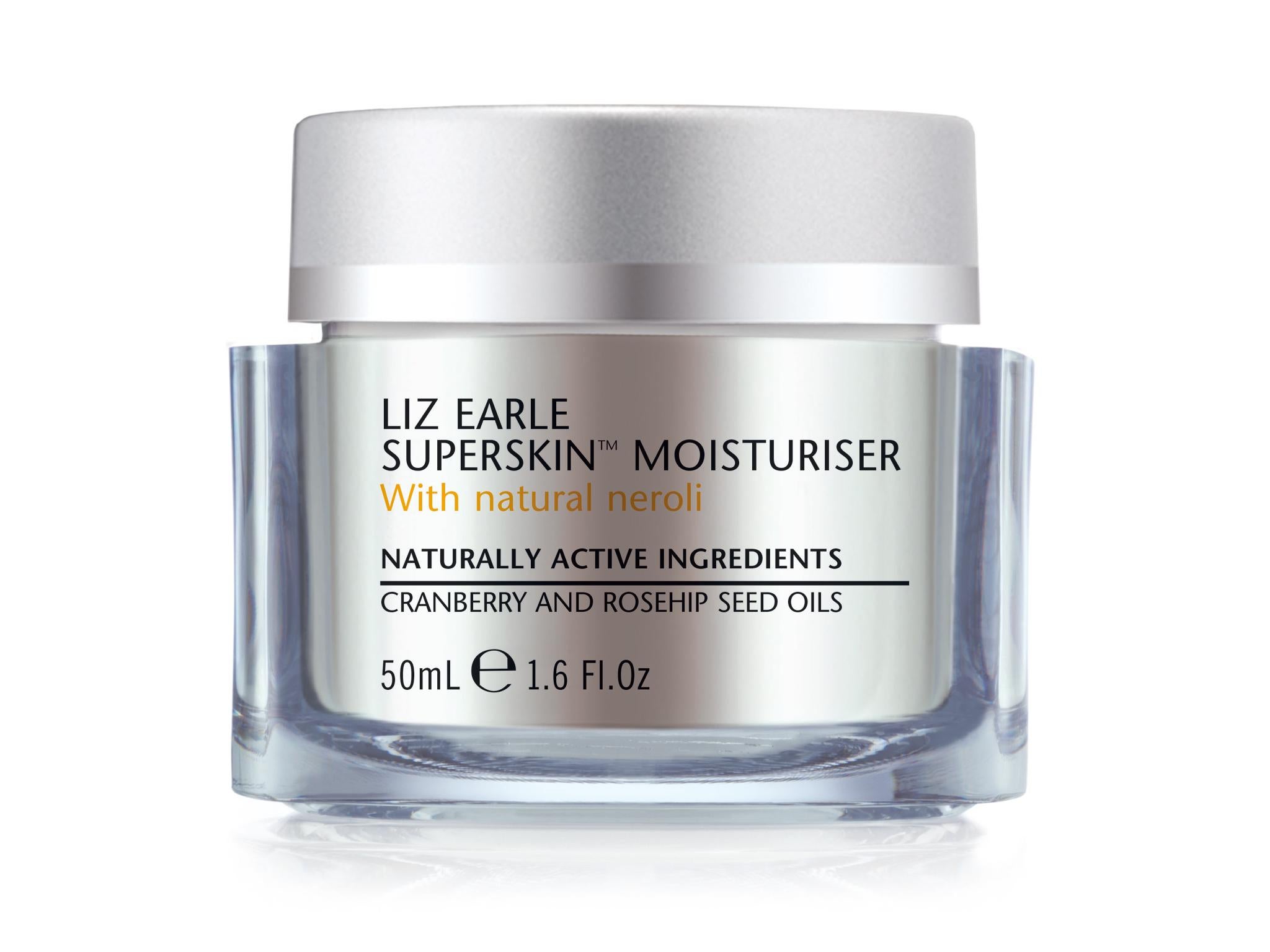 A twist on Liz Earle's best-selling original and unscented superskin moisturiser, this neroli-infused version also contains chamomile and lavandin for a skin-calming floral morning hit. It's relatively light but with a creamy richness, so you feel like you're wearing a hardworking moisturiser. Superskin is aimed at mature and very dry complexions. The natural antioxidants, moisture-retaining essential fatty acids and firming extracts are just some of the supercharged botanicals this cream boasts.
Garnier ultra lift complete beauty day cream, 50ml: £4.99, Boots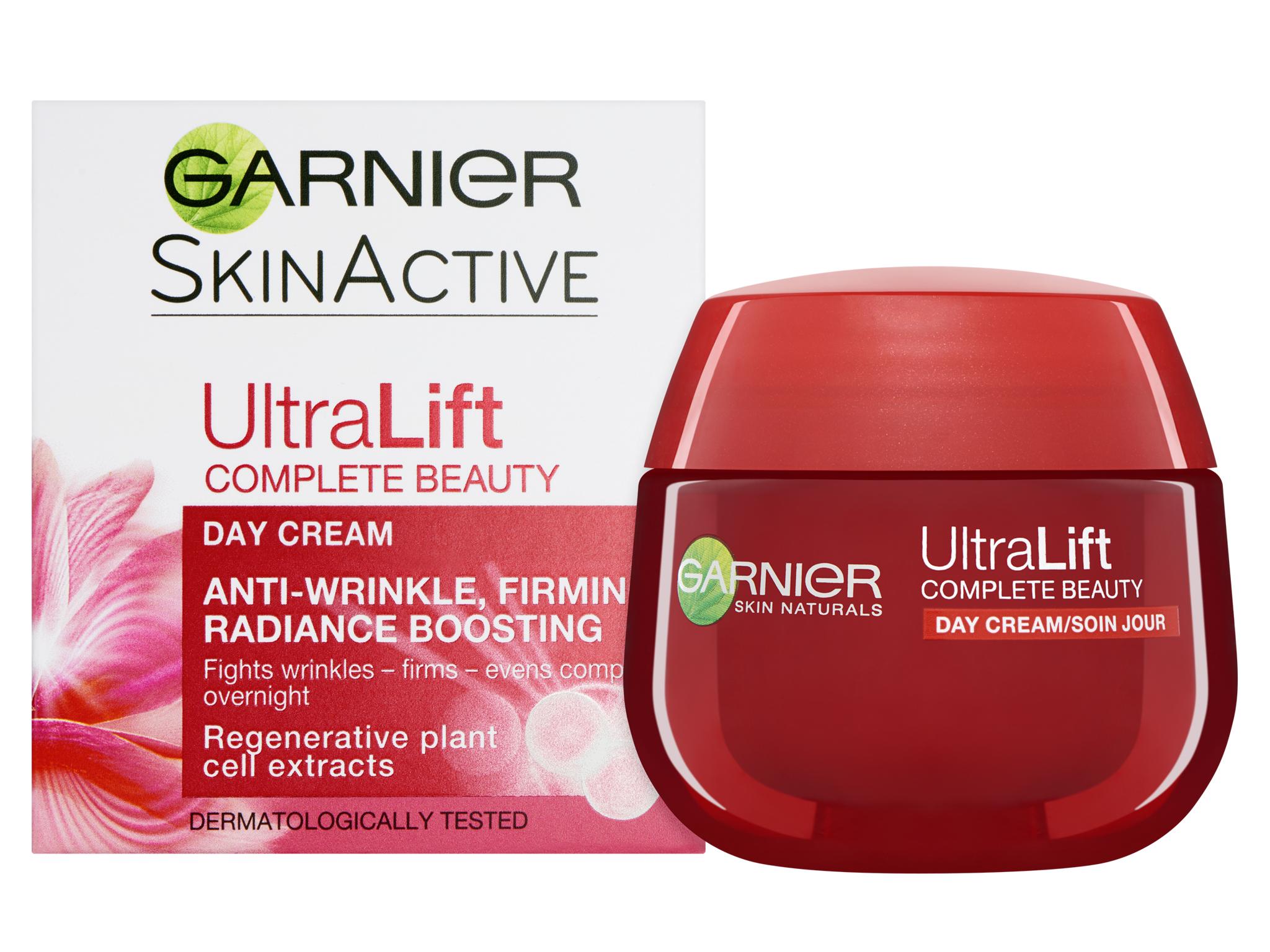 Currently half price, this was an absolute steal even before it was on offer, so if your beauty budget is tight, you cannot beat ultra lift for price and results. Garnier consistently produces great skincare at a fraction of the cost of luxury brands and this is a great all-rounder that does what it says in the tin. It smells fresh, is easily absorbed, softens the look of fine lines and evens out skin tone, delivering more radiant skin.
You can also measure the results with the innovative photo tool. Inside the box are 10 numbered photos of laughter lines around the eye, ascending in prominence. Cut it out and hold it up to your eye, measuring your lines. Then after a month of using the cream, re-measure and see if you've gone down a picture of two. It worked for us: we went down one picture in just three weeks of use. The cream is recommended for the 35-60 age bracket and there's also a SPF15 version.
Bobbi Brown extra repair nourishing milk, 30ml: £55, Bobbi Brown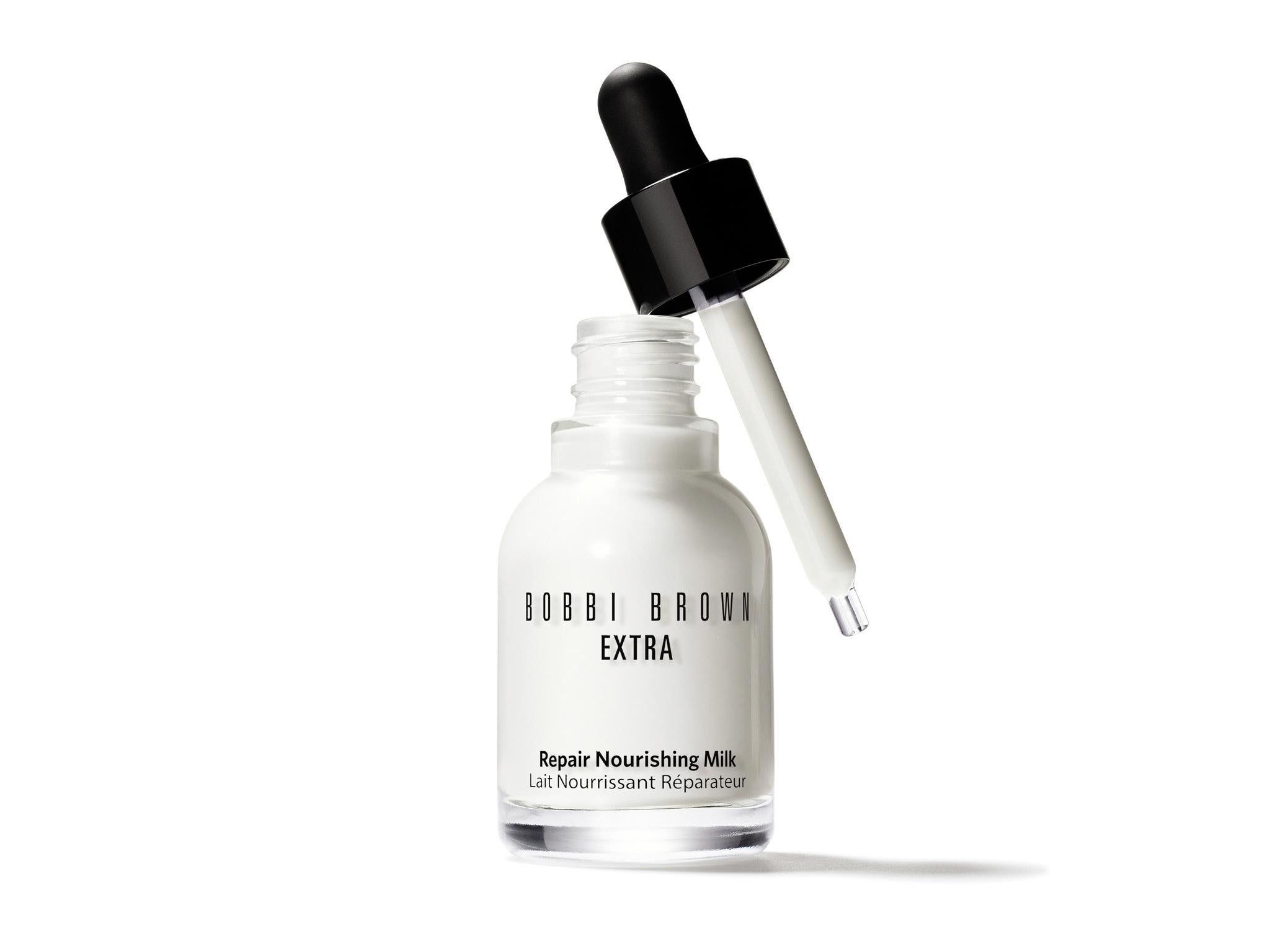 This is a lighter, more fluid milk than a cream, but is still an effective anti-ager. Oily or combination skin prone to breakouts and shine will benefit from the lightness of this milk and it's a treatment that can be used by itself or layered under your usual moisturiser. It has a delicate fresh scent, is easily absorbed and we found it smoothed away the look of fine lines – skin appeared firmer and more lifted. Sodium hyaluronate, like hyaluronic acid, helps lock in moisture for instant hydration and radiance. It also helps stimulate collagen production and strengthens the skin's natural protective barrier.
Nivea Q10 plusC anti-wrinkle + energy day cream SPF15, 50ml: £6.35, Superdrug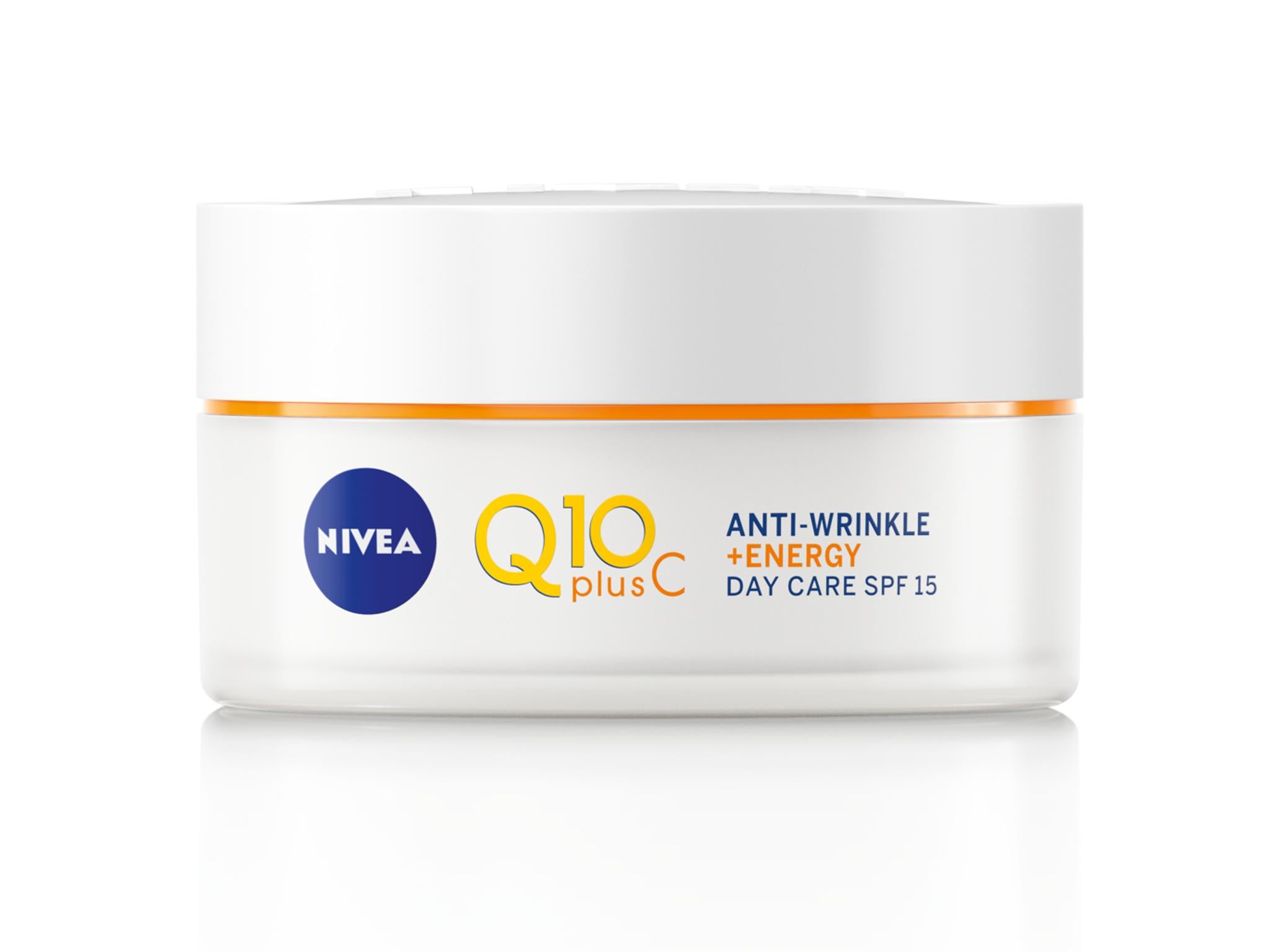 This is another skincare offering from the high street that delivers impressive results. You should choose Nivea if your ageing gripe is that your skin looks tired and dull, and if you like SPF to be included in your moisturiser. Vitamin C is a powerful antioxidant that protects the skin against free radicals or external aggressors such as pollution. It also has a brightening effect on dull skin and diffuses the look of fine lines by helping increase collagen production. A little goes a long way with this cream, and the small pot is great for travel.
Emma Hardie midas touch revitalising cream, 50ml: £44, Feel Unique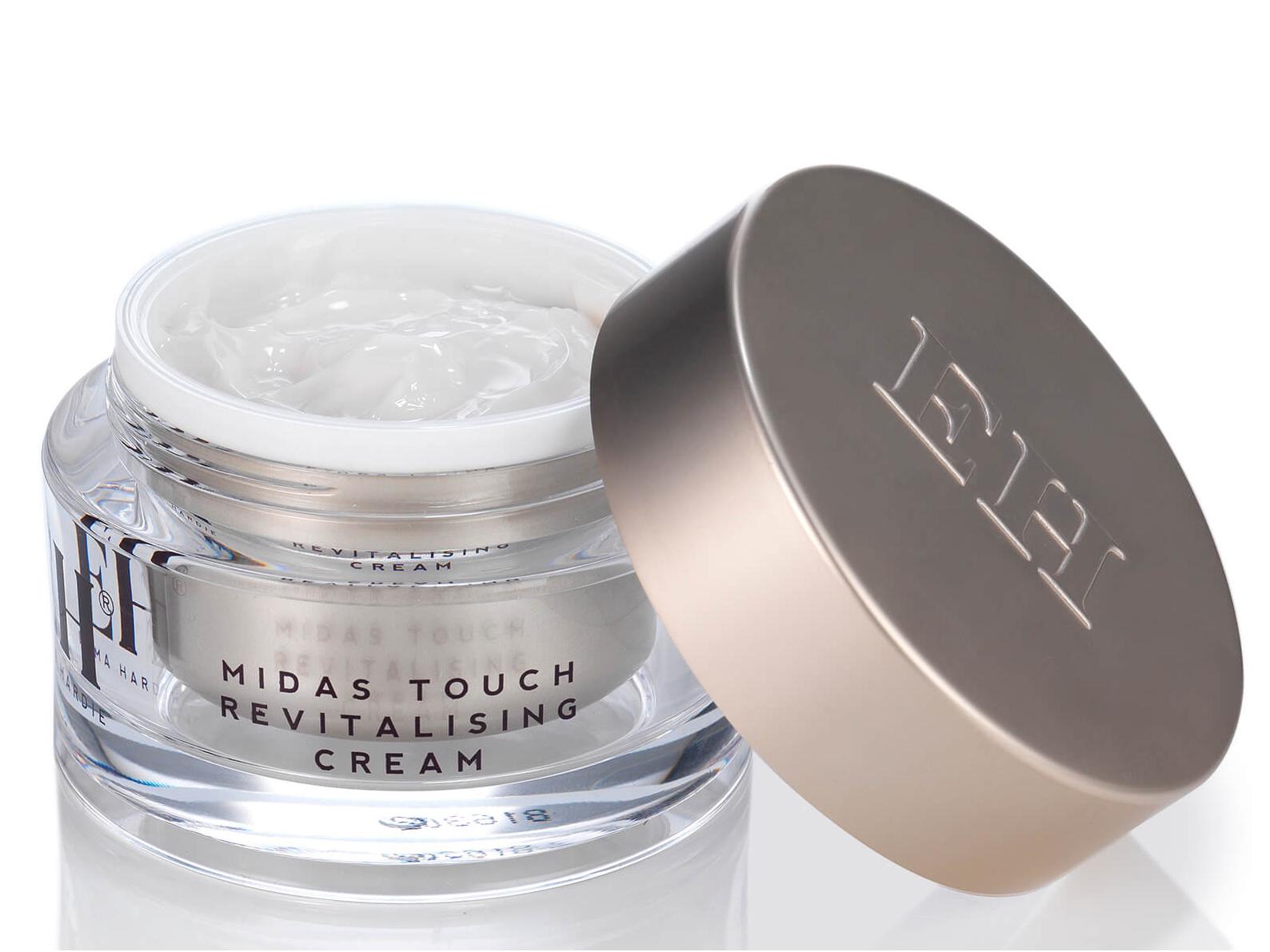 This amazing face age support face cream yb London facialist Emma Hardie has had a name change to fit in with the rest of the midas touch range, but the formula remains exactly the same. It's a luxurious, intense, super skin-quenching boost for dehydrated or mature complexions. We found it evens out tone, reduces redness, smooths away fine lines and recharges tired thirsty skin with a blend of essential oils, avocado peptides, marine and botanical extracts and hyaluronic acid. It brought back a little bit of lost lustre to our skin. And the best thing about it is the light creamy texture – it proves you don't need to use thick, heavy, hard-to-absorb creams as your skin ages.
Oskia renaissance 360 anti-ageing & brightening supreme cream, 40ml: £74, Oskia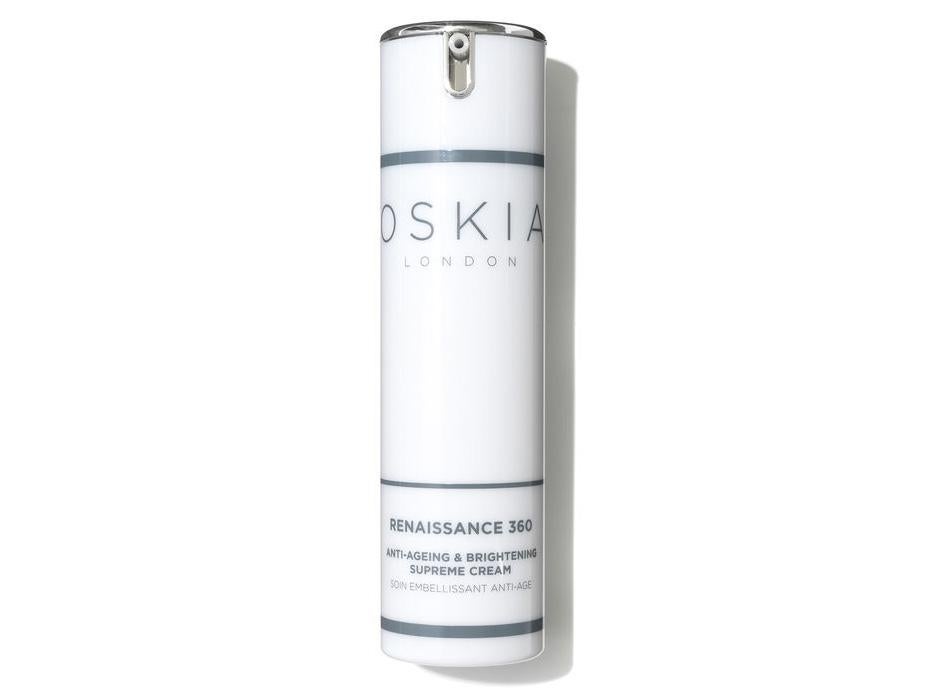 Ageing, lifestyle and the environment all accelerate the appearance of fine lines, pigmentation and tired, lacklustre skin – this brightening cream works to address all these concerns as well as improving firmness and elasticity. A rich blend of hydrators and skin-strengthening ingredients including hyaluronic acid, shea butter and argan oil, as well as vitamins A, C, D, E and F, as well as omegas 3, 6 and 9, deliver a comprehensive approach to the ageing process. It also has low level SPF8 for daily UV protection. It needs a little bit of working into the skin and you can feel it's there (the SPF content possibly makes it a little heavier to apply), but once on, skin feels soft and looks luminous. During testing, it definitely reduced dullness and skin looked brighter, smoother and more toned.
The Organic Pharmacy rose diamond face cream, 50ml: £290, The Organic Pharmacy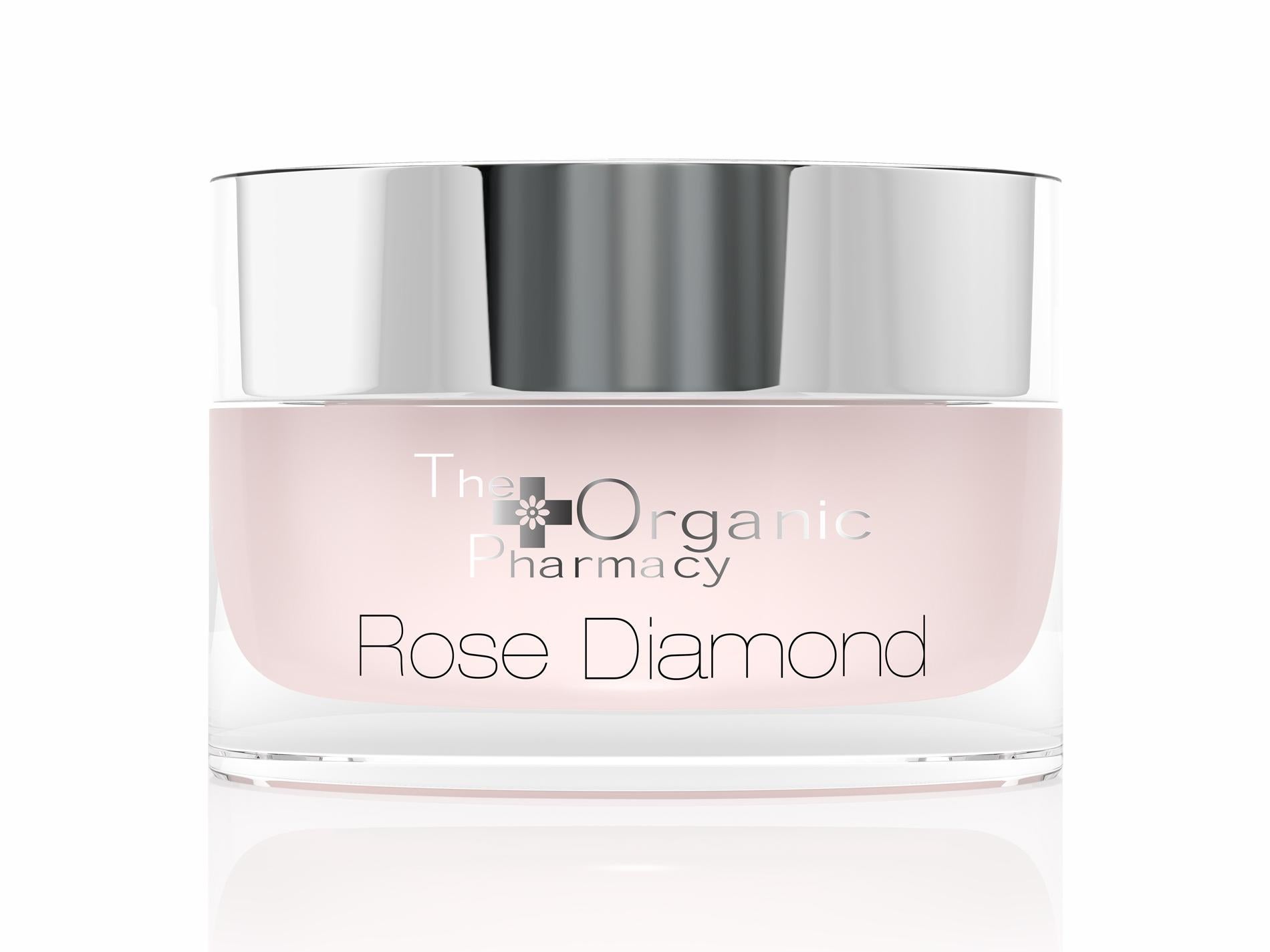 As a fairly solid, ultra-rich cream, we expected this might take some working into the skin, but it glides on absolutely effortlessly, leaving a lightweight, silky smooth finish. It's another pricey anti-ager, but if blowing your beauty budget on skincare is for you, then read on. The combination of shea, rose hip, pomegranate and evening primrose strengthens skin and helps lock in moisture, while hibiscus seed extract boosts elasticity and suppleness. We found the luminosity and radiance delivered by rose diamond is probably the most effective of all the creams tested.
Charlotte Tilbury magic cream, 30ml: £49 for 30ml, Charlotte Tilbury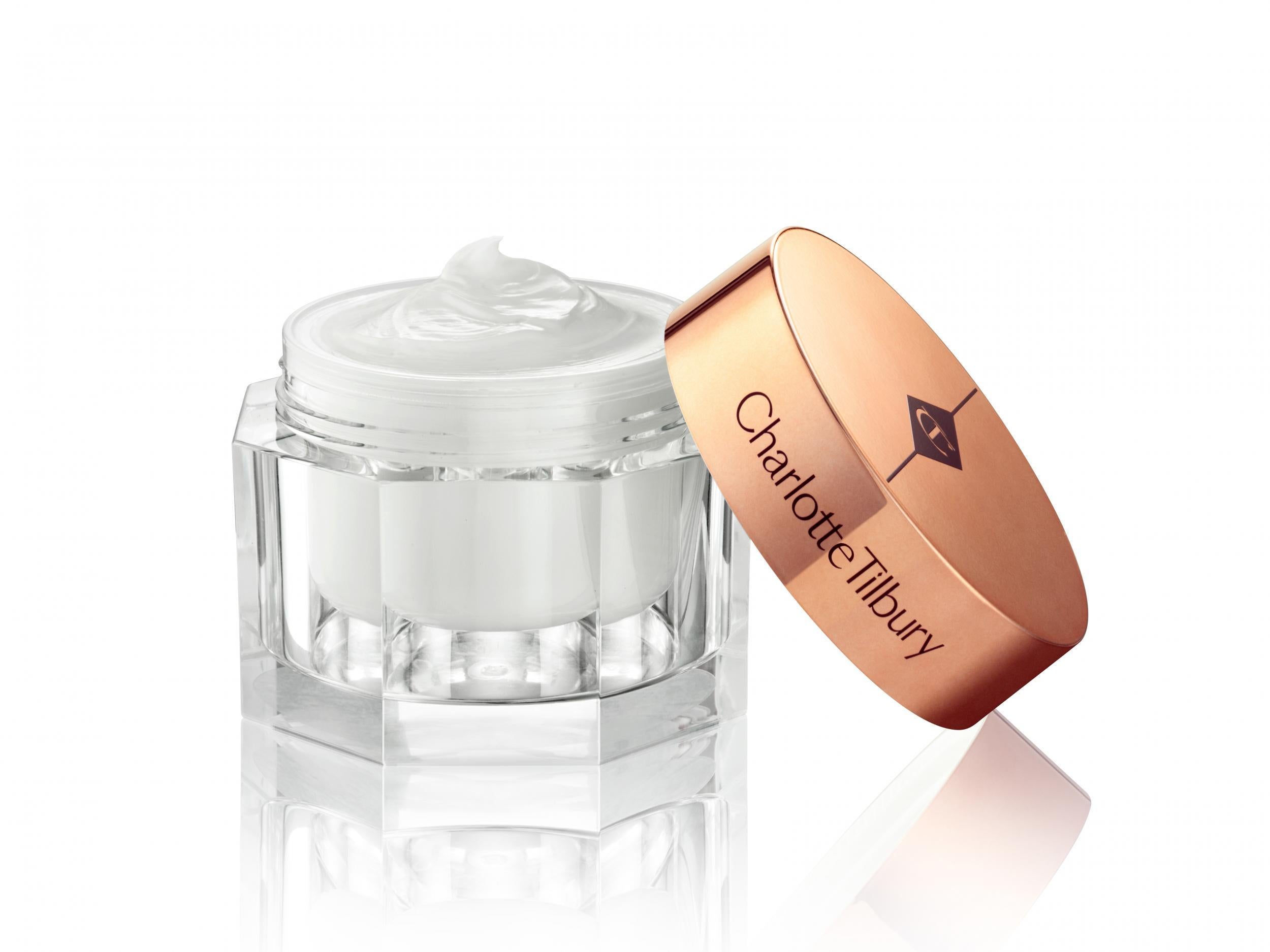 Makeup artist Charlotte Tilbury first created her magic cream to use backstage at fashion week on models' tired, over-worked skin, and before making up the faces of her A-list clients including Kate Moss, Nicole Kidman and Jennifer Lopez. A skin-soothing blend of oils and actives, it's a real comfort cream that gives skin a beautiful dewy appearance. Ultra-hydrating and radiance boosting, it contains hyaluronic acid, vitamins C and E, collagen stimulators, rosehip, camellia oil and aloe vera.
The Sanctuary supercharged hyaluronic face and neck cream: £16.50 for 50ml, Look Fantastic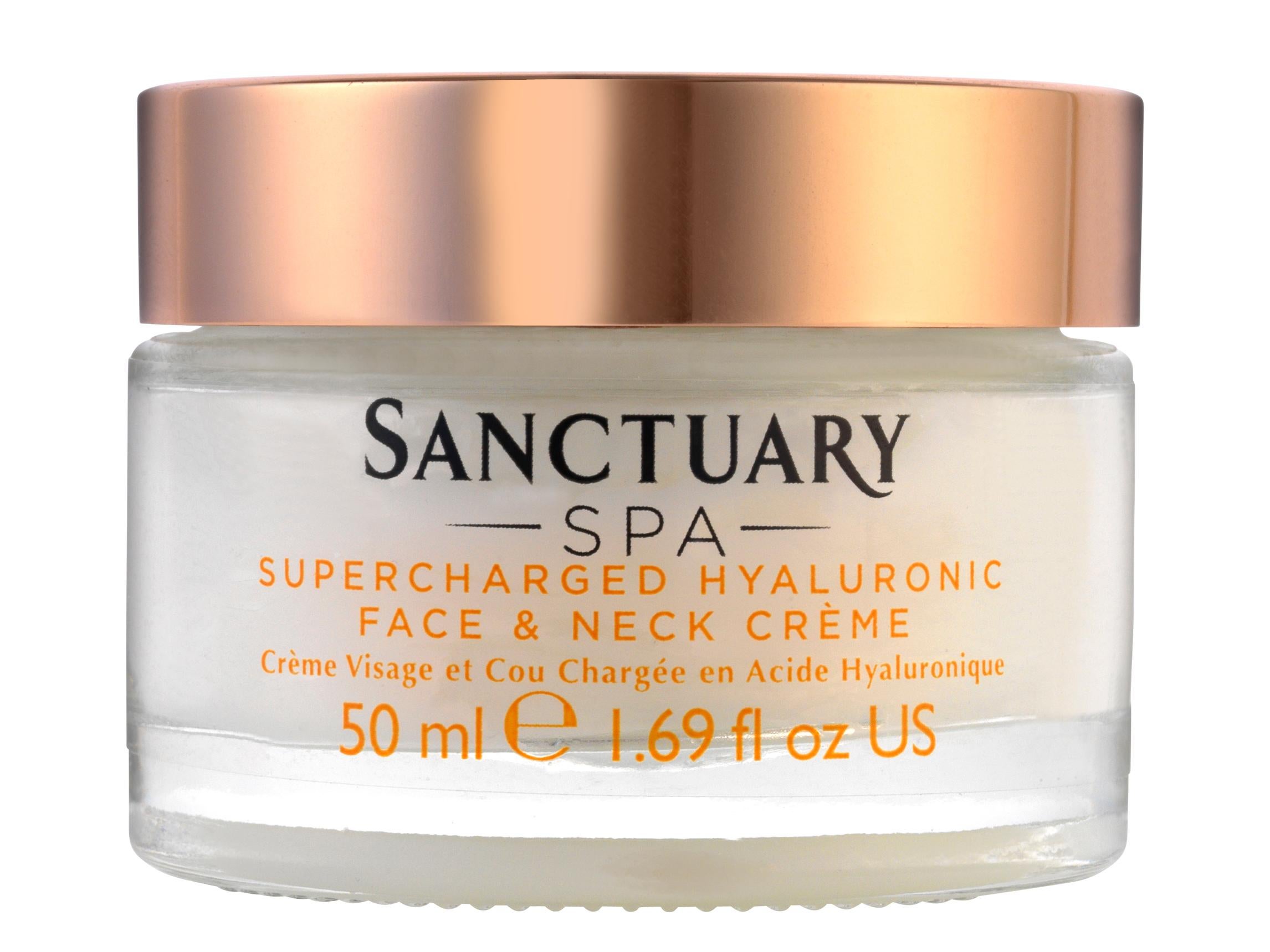 Hyaluronic acid is beauty's must-have anti-ageing ingredient. With the ability to hold 1,000 times its weight in water, nothing hydrates the skin better. This moisture-binding hyaluronic powerhouse is also packed with powerful plumping and firming ingredients, and we found it made fine lines look less visible and skin felt lifted. This is an intensive cream that feels heavy in the pot, but goes on and absorbs surprisingly easily. You can use it in the morning and at night – the lavender and frankincense essential oils scent make it a real pleasure to use at bedtime.
Decleor prolagene lift lavandula iris lift & firm day cream, 50ml: £64, Look Fantastic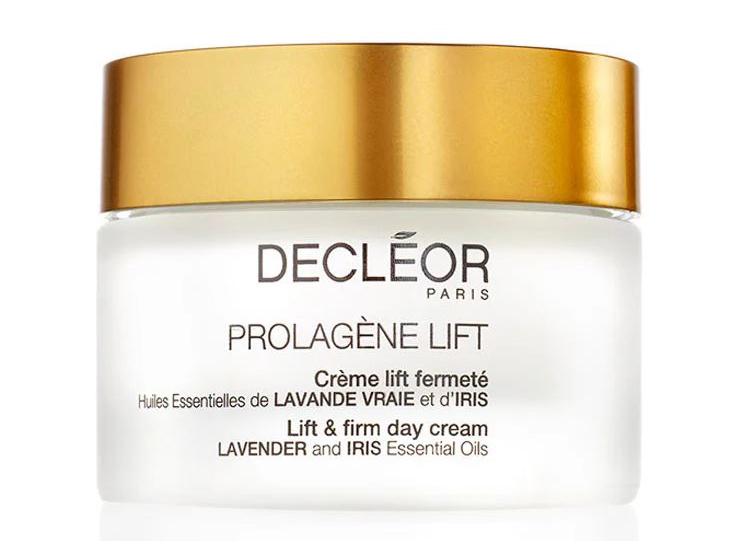 We found this was one of the very best firming and lifting creams we tested. The botanicals help limit the breakdown of collagen and the production of elastin. There's a heady scent of lavender and the richness of this cream requires some serious elbow grease to work it into the skin – but if you're fine with both of those factors and your mature skin is heading south, this is absolutely the one to choose. You can use it as a night cream too.
Trish McEvoy even skin vitamin C cream, 30ml: £52, Liberty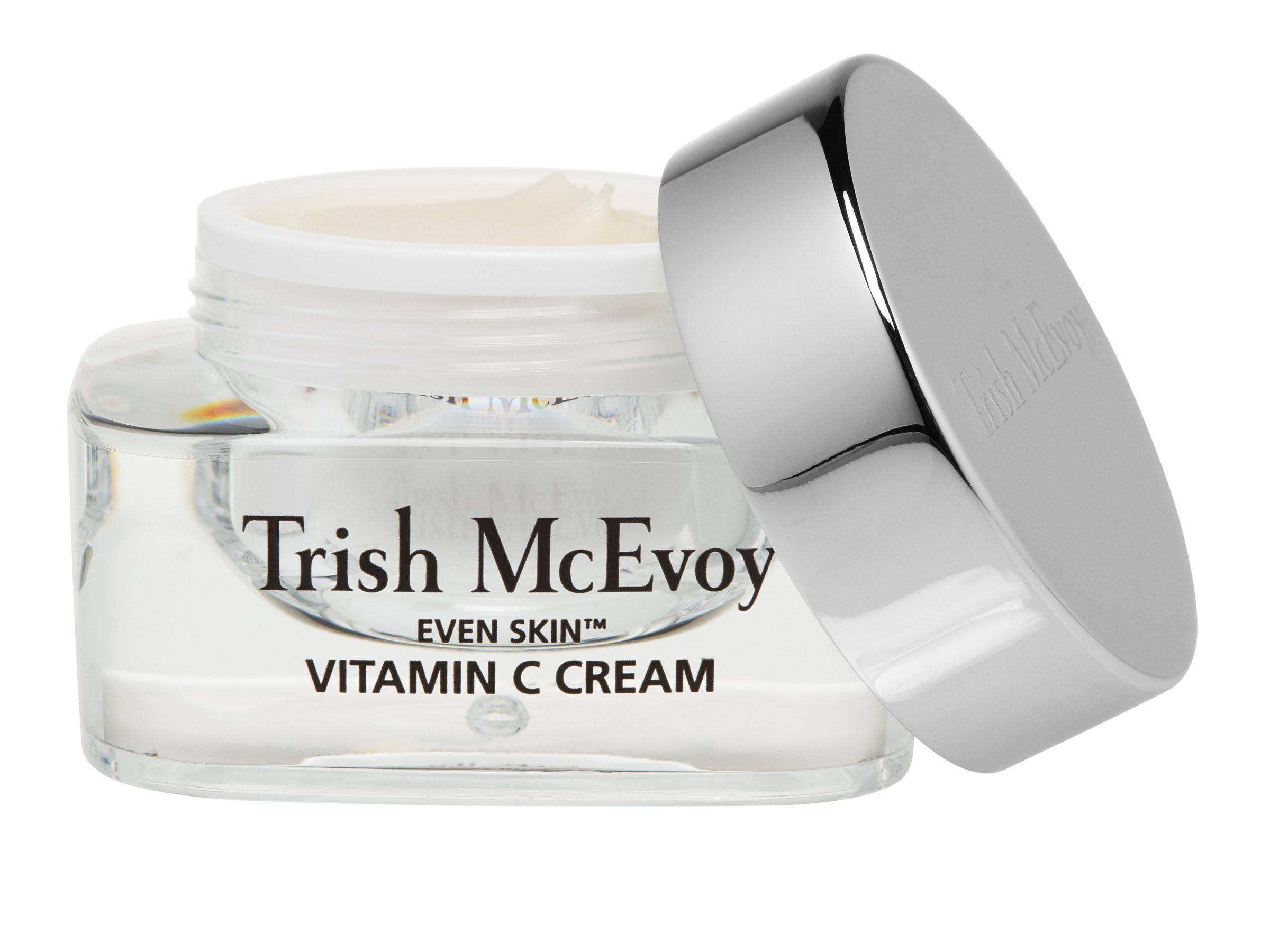 Pigmentation spots can make skin look older than it really is and one of the most effective solutions for reducing them is a good strength Vitamin C cream. This one gets to work immediately resurfacing sun-damaged skin and within three weeks of use we noticed skin tone looked more even and brighter, and fine lines seemed a little blurred. It's also paraben and fragrance-free.
The verdict: Anti-ageing day creams
For the most effective cream that plumps, firms and reduces redness, we found Kate Somerville stood out the most. We were also impressed with Elemis' cult classic as it suits all complexions, and the Emma Hardie cream for recharging lacklustre skin.